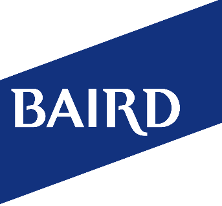 Protect Your Identity with PrivacyArmor
Each year, tens of millions of Americans fall victim to identity theft. Restoring your identity and credit can be a lengthy, costly, and confusing process.
InfoArmor® offers PrivacyArmor® to help safeguard your finances, reputation, and credit against theft and abuse.
Protect Your Identity Today. It's Easy with PrivacyArmor!
My Privacy Advocate was so wonderful! Two of my family members were victims of identity theft, including my one-and-a-half-year-old grandson. InfoArmor fixed both of their identities and saved us from all kinds of future heartache.
The alerts I have received have kept me informed about not only my own coverage but also that of my dependent children. I sleep well reassured that my family's credit and sensitive information is protected.
I was a victim of income tax and identity theft. Your representative was very helpful. They gave me information to help correct my credit report and identity.
InfoArmor gives me peace of mind knowing my personal information is secure. I feel that this is especially important in a time when data breaches seem to be occurring more and more frequently.